Your wedding is a special day and you will require a special outfit to go with it.
Whether it's a stunning gown or a beautifully tailored suit, I can provide you with a hand-tailored garment for your dream wedding.
To make sure that everything is perfect, I can advise on the design and style of your outfit and can offer a wide range of fine fabrics, colours and beautiful embellishments to choose from.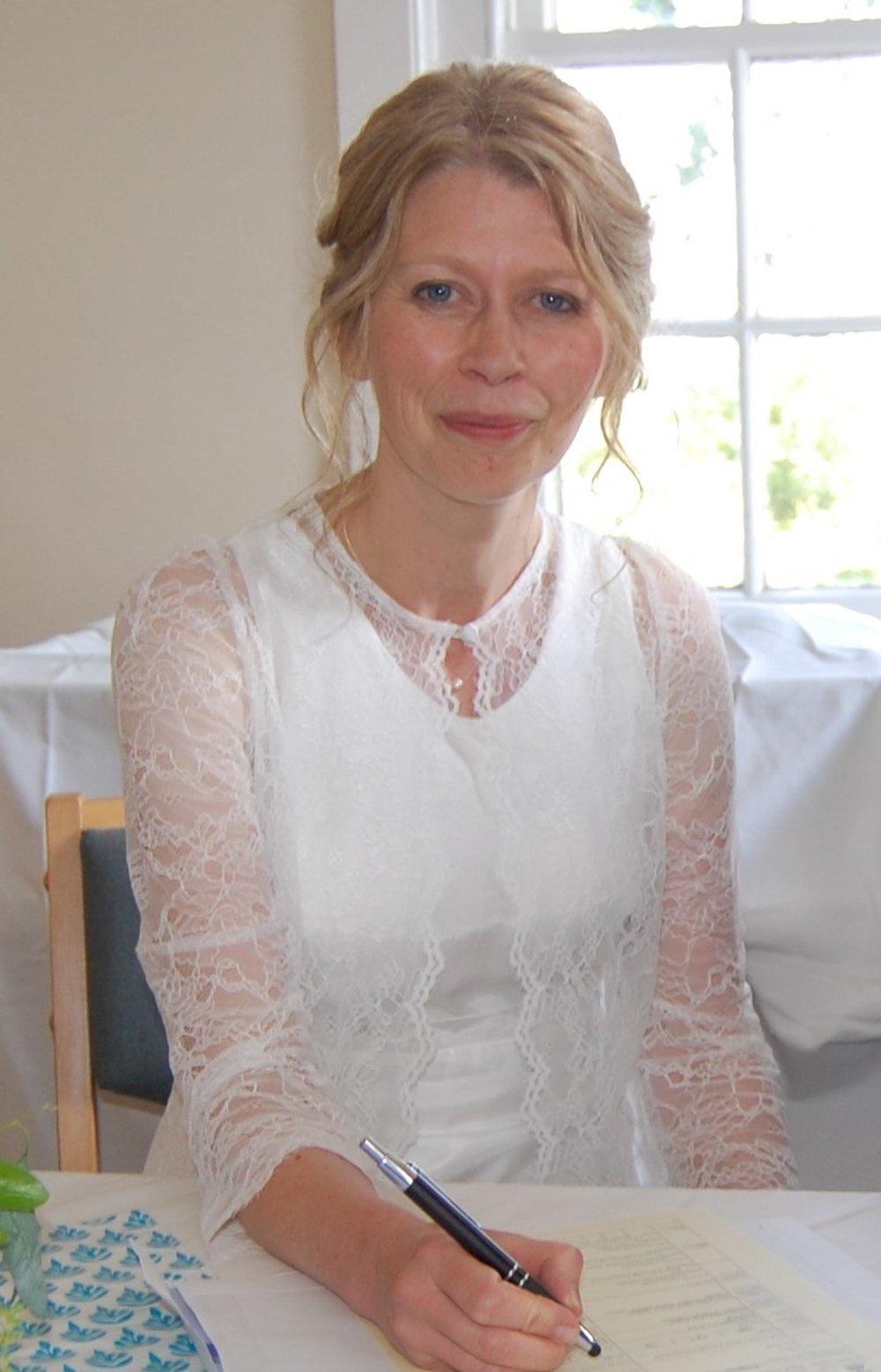 Inspired by her mothers dress, we created a modern version in Satin and a Lace overlay coat. Detailed with scallop edgings.
read more
Thank you for making my absolutely beautiful wedding dress and bridesmaid's dress which were perfect. Despite having butterflies on the day, I calmed down as soon as I put on the dress and just enjoyed the day. Thanks again for making my dream dress and for always providing a calm haven when things were going crazy.
Thank you for all your hard work that went towards making such a fabulous dress'.
'It was great working with you and I always felt that it was going to work out really well. I loved wearing it and felt comfortable and glamourous and special.
Abi – A bundle of thank you's! My wedding dress is fabulous. I thoroughly enjoyed discussing designs and watching your magic unfold.

Thank you so much for my dress and jacket, I am absolutely delighted.

The whole package
Please see my Occasion Wear page for examples of bridesmaid dresses and outfits for mother of the bride or groom.