I design and make a ready to wear collection of clothing in sumptuous Tweed. Focusing on Coats, Jackets and Capes. Dresses, Skirts and Shorts. Baker boy Caps & Berets.
Every garment is individually made with quirky vintage style influence. Designed and made with careful consideration to contrasting colour accents and luxury linings give the garments an unexpected twist.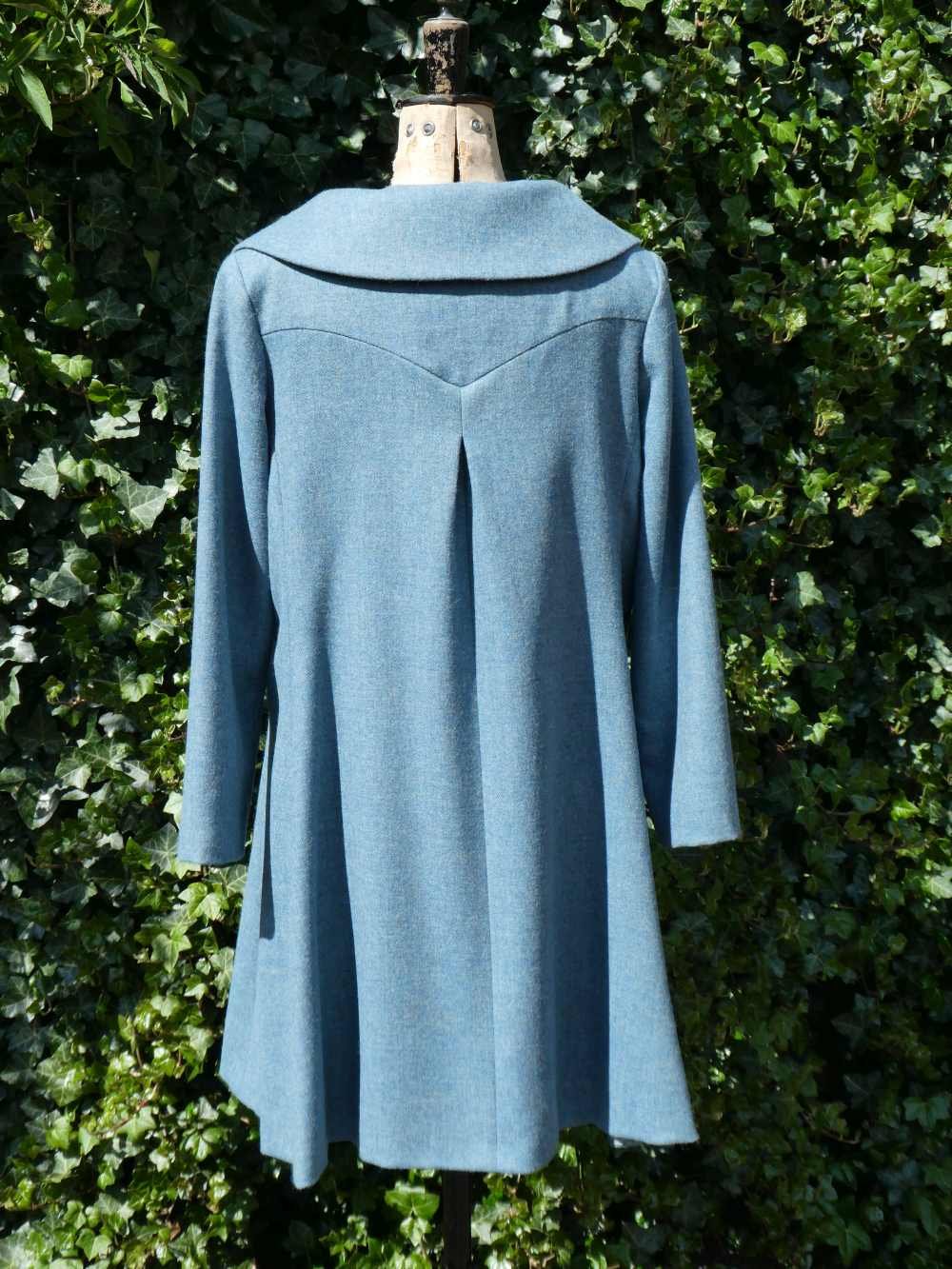 The clothing I make are bespoke and can be ready to take away or made to order.